San Ramon Residents Keep Moving To Record Breaking Weight Loss in Northern California
Hi, I'm Mark Rogers, the most respected
personal trainer in the Tri-Valley
, and I want to personally congratulate all of my clients in the San Ramon area on the
unbelievable weight loss
they have achieved through my Results Personal Training programs and boot camps.
If you live in San Ramon, but have not yet had the chance to experience the fast results of my weight loss clinic, then I would like to let you in on the
key factors
that have made it so successful.
First, my approach to losing weight is
much different
than other local trainers. I do not give lectures or remain motionless while you do all of the exercises. In fact, the best part of my job is working out with you and watching your amazement as the pounds
disappear for good
. This keeps you motivated and makes sure that all of the weight stays off.
Second, I will never try to pressure you into purchasing expensive supplements or other gimmicks that won't work. In my opinion, that is not what a personal trainer's job should be, and most of those supplements and exercise gimmicks do not work anyway. Instead, I choose to focus on your specific needs by doing
a comprehensive evaluation of your situation which includes body fat testing
to learn more about exactly what will increase your metabolism and fat burning abilities the most.
Then, I will answer all of your questions about nutrition and dieting before customizing an
easy to follow individual nutrition plan
that I know will work for you. My goal is to help you stay on a plan that you enjoy, including the foods you like to eat, and guaranteeing that you will never feel hungry.
And finally, no San Ramon weight loss program is complete without state of the art equipment and training programs. You can sign up for the exclusive
Blazin' Bodies Boot Camp
, which combines cardio, strength, and core training to
supercharge your weight loss
using short, intense routines. This constant motion from one exercise to the next is what makes rapid weight loss possible.
Or, you can go for the
Results Personal Training in Dublin
that is a one-on-one fat burning, body sculpting workout, where I will show you that your body can drop pounds
faster than you ever thought possible
. Many people choose to combine the boot camps with the personal training to keep their workouts fresh and exciting. The sessions only last for about an hour and will fit into even the busiest schedules, so there are
no excuses
for not finding out for yourself how great it will feel to be
lighter, healthier, and have more energy
.
Here are some of the things that my clients are saying about the exclusive Results weight loss program: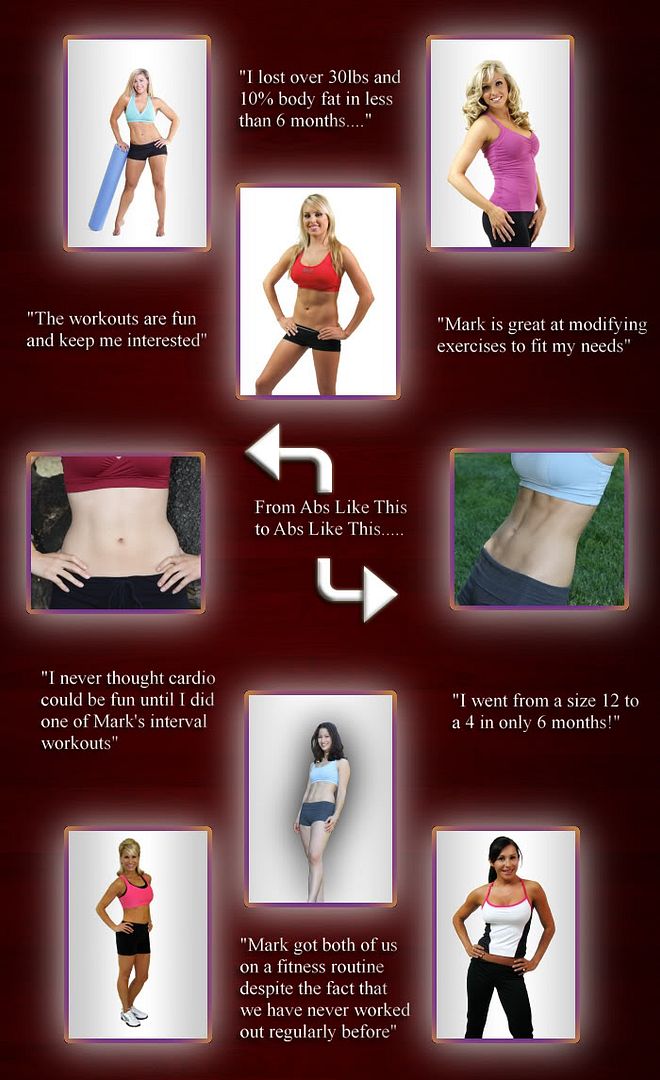 Note:
Due to the massive success of the program, Results Personal Training is only available on a
limited basis
in San Ramon, so please contact Mark now at
(925) 931-1120
to make sure that you reserve a
free consultation
. Or, you can
sign up for the Free Newsletter
to the right. It contains the most helpful and factual fitness, nutrition, and wellness tips available anywhere and enters you for a
chance to win a free personal training
session with Mark.
Also check out our
weight loss program in Dublin
.
Mark Rogers Fitness Personal Training is serving San Ramon, CA, Including 94582, 94583
________________________________________________________________________
Mark Rogers Fitness is proud to offer its exclusive programs all across the Tri-Valley and the San Francisco Bay Area. Just click on your area for more information.