San Ramon, California's Leading Fitness Expert Puts the "Personal" Back into Personal Training

When looking for fitness help, there are many things to consider, but perhaps the most important is to choose the San Ramon trainer that has been referred by more people and has continually delivered the best results.
Hi, I'm Mark Rogers, and I can relate to your situation because, in some ways, I have been there. Trying to talk with trainers that have never had another career or who have always been fit and athletic is challenging because they don't understand your situation. Recently, I was named one of the best Tri-Valley
personal trainers
, and that is something I am extremely proud of. I had to put in much effort in order to learn and actually implement the many things that helps one get fit and still balance it with a real life
My fitness journey started at the age of thirteen, when I decided I was tired of being small and weak. Of course, those days were awkward to begin with, so always being small only compounded my problems. Searching for a way to gain muscle and get stronger, I tried
everything
you can imagine, and much of it failed. This was very frustrating, particularly because I loved sports and wanted to play and be a good athlete.
The reason why I am relating my story now is so that you can see how I
completely understand
how difficult it is to go through life being unfit with a poor body image. I also know the many obstacles there are in making the changes necessary to become healthy and fit. However, there was
one thing
that helped me get on the right path-guidance from experts in fitness and nutrition.
I discovered that spending money on useless supplements or hours and hours at a gym was
not
the answer to my problems. The extreme and lengthy workouts I followed did nothing for me and it wasn't until I learned the
secret to true fitness
that I really began to see a difference. That secret is doing short but effective workouts using a
select number of key exercises
performed with correct form. Coupling this with truly healthy eating really seals the deal.
Over time, as I gained more knowledge, I could literally
see my body transforming
, my small weak body was being replaced by a
new, leaner
fitter body. It took only months to find out how great it was to have
more energy
and a solid physique.
All of the lessons I have learned over the last many years are being put to very good use as I am helping
hundreds of clients
in San Ramon, California achieve their most challenging fitness goals. I realize that my experiences make it easier for me to
connect
with them, and that is a huge part of why my program is successful.
While losing weight and other related goals are important, personal training is not just about losing weight. It should be about improving the quality of your
entire
life. And it is definitely not something that comes and goes. I am a firm believer that these
positive changes
must be made
permanent
. Giving you the knowledge, instruction, and all of the tools is a way for me to give back with a
complete exercise program
and
customized nutrition plan
that are designed
specifically for you
and your body.
No matter what you have tried before, or how many things have not worked in the past, you owe it to yourself to finally have what you have
always
wanted. Trust me, your health is
too important
to give up on, you
can
lose the weight, get fit and live a healthy lifestyle. To make it easier for you to get started, I have the area's most
solid guarantee
that is backed by all of the successes that my clients have enjoyed. It begins with a
free consultation
.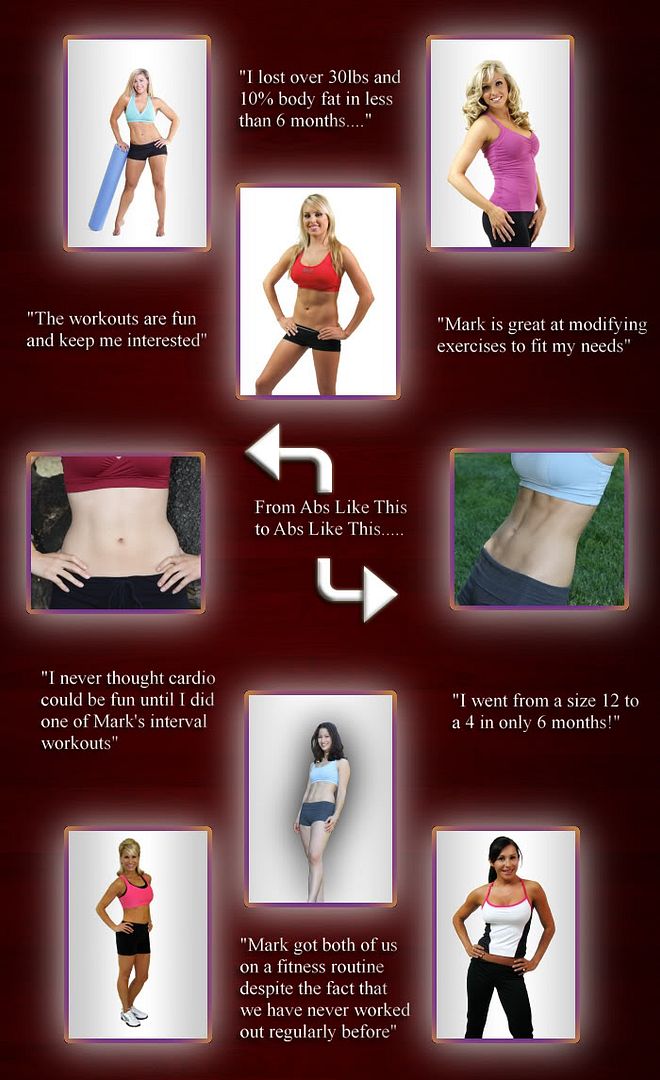 Due to the incredible success of the program, Results Personal Training is only available on a
limited basis
in San Ramon, California, so contact Mark now at
(925) 931-1120
to make sure that you reserve a
free consultation
and avoid being placed on the waiting list.
Pleasanton Personal Trainer
Danville Personal Trainer
Dublin Personal Training
Mark Rogers Fitness is serving San Ramon, CA, Including 94583, 94582 ________________________________________________________________________
Mark Rogers Fitness Personal Training is proud to offer our exclusive programs all across the San Francisco East Bay and Northern California. Just click on your area for more information.